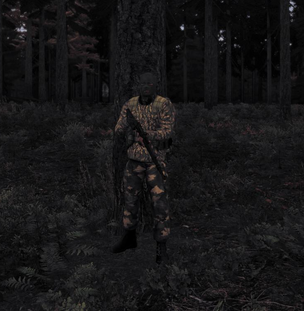 The IRA Terrorist Clothing is of a woodland pattern camouflage. The head is covered by a green ski mask and the clothing comes with a backpack the look of an Alice Pack.
This skin is quite good at concealing the player when in grassy, or woodland terrain. The only thing to worry about is the backpack that sticks up if you are lying in the grass. So make sure to take note of this.
They are found in mainly urban areas and military areas.